Qlik Active Version Control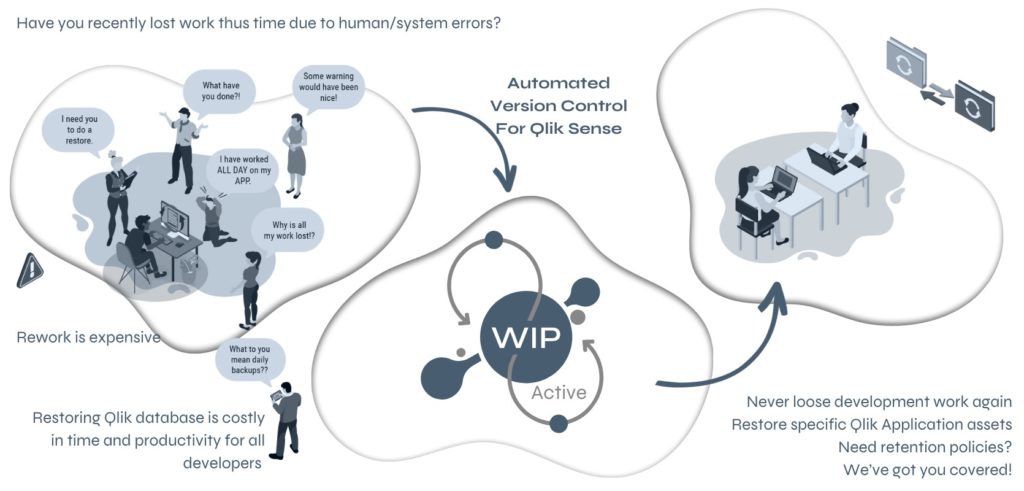 Ebiexperts provide two Qlik Version Control Products:
WIP Active Version Control: Utilise Qlik Sense (Hub) processes and WIP Active provides the audit on the latest Qlik version, as well as retentions of changes and instant restore of application objects such as sheets, stories, master library items etc.
WIP Active automatically versions Qlik on-premises applications and application assets while users work in Qlik Hub.

Data is our most valuable asset as it drives our decision and operational frameworks.
Investment in data management and business intelligence are expensive in terms of development complexities, which leads to mistakes, corruptions and thus rework.
Developers and Private Sheet Owners can easily restore errors for their own developments saving time on error corrections.

This is not a tick in the compliance box. Gain access to comprehensive source control, version control, change and impact analysis audit information from our Qlik Governance Applications.
WIP Version Control: Control your Qlik processes (check out/in, publish etc.) outside of Qlik.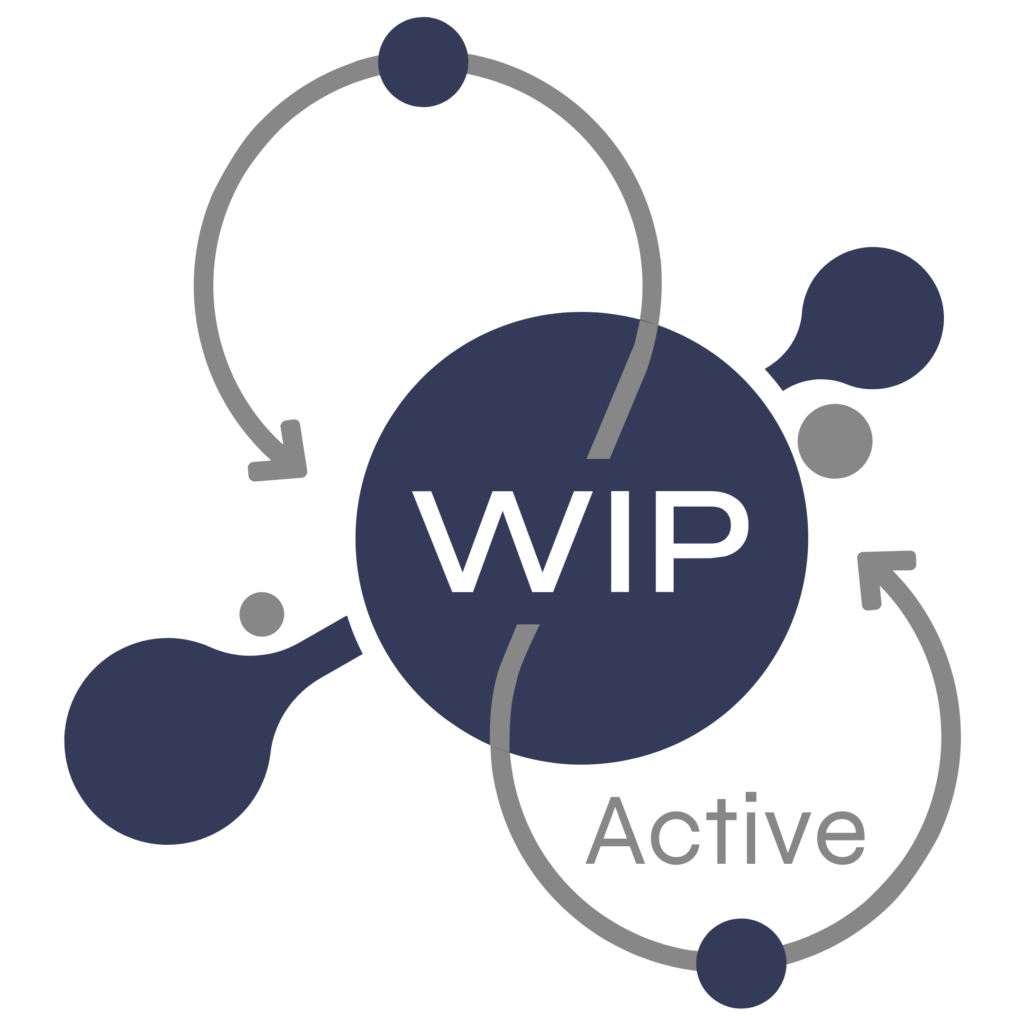 WIP Active for Qlik Sense
WIP Active Version Control is a spontaneous Qlik Sense version control system.
WIP Active automatically versions development work when the developer or business users starts the work in Qlik Hub.
WIP Active automatically synchronizes the application every "X" minutes, as defined, for the duration of the work.
WIP Active retains application versions based on the defined retention policies for compliance requirements.
Retention policies are configured for both developers' and business users' WORK and published applications.
Developers and Super/Power users can restore lost work instantly and on an object level.
Benefits
Zero touch continuous delivery version control automation for Qlik Sense
Build-in risk management controls
Multi developer & business user version control
Instant development work restoration / rollback
Unlimited Qlik Sense and Qlik Cloud instances, streams / spaces, applications, users
Spontaneous "X" minute interval synchronisation of work

Automate Qlik CICD/DevOps/DataOps with API's

Configure retention policies on development and published applications

Automated documentation with Qlik Governance Apps for comprehensive audits & development analysis
Core Solution Features
Unlimited servers, streams, spaces, users, applications

Retention policies on WORK and Published streams

Active view of all applications, status, owner, details

Instant restore

Restore history

Governance Application Audit log
Qlik Sense iFrame solution
License Requirements: WIP Active
WIP Active For Qlik Sense Licenses

Amount of applications controlled

We
Love
problem statements!
Qlik Sense does not have an automated version control solution.

Repository and file backups are daily and costly to export and restore everyone's 

work to fix a mistake.

We have a lot of reworks related to our development processes. People make mistakes and mistakes are costly. Rework is waste we can't afford.

We need to restore the work or part of the work when mistakes and corrupted files present themselves.

Our regulations/IT require controlled retention policies for Qlik Sense.

 

Regulations (standards, audits, ICT policies) requires us to backup and restore our work

 

We only have daily backups of the total repository, this does not assist with daily development errors leading to rework

 

We need to control rework waste

 

We want to restore a certain asset not the whole application (sheet, story, measure etc.)

 

We need to comply with retention policies

 

We need to control data access risks instantly
Please enter your problem statements below and send them to us for a formal response: